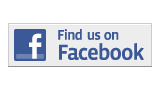 ---
Briefing
De-stress At Meditation Classes
By Morena Guerrero
morena.guerrero001@mymdc.net
Miami Dade College Kendall Campus Health and Wellness Center is offering free meditation classes for MDC students and employees through April 19.
The classes are on Tuesdays and Thursdays, from 12:45 p.m. to 1:45 p.m., with instructor and mediation coach Kristen Rosen in Room 7208.
Offered since fall of 2011, these mediation classes are part of the college's wellness program. It is a drop-in class, so no registration is necessary.
"In this day and age, where stress is apparent, meditation would help in managing stress, prevent future forms of diseases, chronic illnesses, [and] helps raise your self-esteem," said Cookie Rosell, director of the Wellness Center.
For more information, contact:
Kendall Campus Wellness Center
(305) 237-2838
More Briefing Articles
---