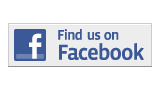 ---
Briefing
Donate Used Batteries To YES
By Amanda Rodriguez
amanda.rodriguez020@mymdc.net
The Youth for Environmental Sustainability (YES) Club at North Campus is sponsoring a battery drive through February to encourage students to collect and turn in their used batteries in order to keep the environment safe.
According to YES club adviser Dr. Ginny Peterson Tennant, batteries are considered hazardous waste and contain chemicals and toxins that, if not disposed of properly, can contaminate soil and water supply.
Students may turn in any household used or rechargeable batteries of any size to the YES boxes scattered around North Campus. 
Boxes are located in the science complex, the English department, the business department, the library, the film and entertainment department, the social science department, the Honors College and the Service Learning office.
The deadline for the battery drive is Feb. 23, and all batteries will be recycled at the Covanta Energy Facility in Doral.
Infobox:
For more information, contact:
Ginny Peterson Tennant
YES Adviser
(305) 237-1030
yesmdcnorth@gmail.com
More Briefing Articles
---