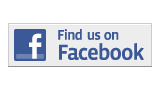 ---
Briefing
Health Council Scholarship Offered To Students
By Melissa Hunsberger
meliss.hunsberger001@mymdc.net
The Health Council of South Florida, a not-for-profit agency established to conduct regional health planning and implementation activities, has a scholarship available for students studying medicine, becoming a physician's assistant, or in a graduate level nursing program.
Students interested in applying for the Health Council's scholarship should contact the financial aid office at their campus.
The top three candidates throughout the region will be invited to meet with the Health Council of South Florida. The minimum scholarship award is $2500 and must be used to pay for tuition and books.
Application materials must be submitted no later than March 5.
For more information contact:
Hialeah Campus Financial Aid Office - School Code E01296
1776 W. 49th Street, Room 2101
(305) 237-8779
Homestead Campus Financial Aid Office - School Code E00611
500 College Terrace, Room A106
(305) 237-5024
InterAmerican Campus Financial Aid Office - School Code E00994
627 SW 27 Avenue, Room 1117-2
(305) 237-6040
Kendall Campus Financial Aid Office - School Code 004536
11011 SW 104 Street, Room 3116
(305) 237-2325
Medical Center Campus Financial Aid Office - School Code 014632
950 NW 20 Street, Room 1201
(305) 237-4160
North Campus Financial Aid Office - School Code 010223
11380 NW 27 Avenue, Room 1119
(305) 237-1058
West Campus Financial Aid Office - School Code 004536
3800 NW 115th Avenue, Room 1214
(305) 237-8941
Wolfson Campus Financial Aid Office - School Code 014631
300 NE Second Avenue, Room 3115
(305) 237-3244
More Briefing Articles
---