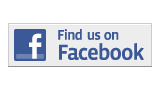 ---
Briefing
Medical Campus Celebrates Women's History Month
By Brittany Ahrens
Brittany.ahrens001@mymdc.net
Miami Dade College Medical Campus kicks off Women's History Month by hosting an arts and craft event on March 1 from 11 a.m. to 2 p.m. at Medical Campus, 950 N.W. 20th St., building one.
Craft vendors, majority women of minority groups, will sell hand-crafted designs such as soaps, crocheted bags and jewelry. A portion of the proceeds will benefit the Lotus House Women's Shelter.
Nelly Kairuz, a co-coordinator for the event, chose the Lotus House because of the outstanding service it has given to the community.
"The Lotus House Shelter provides refuge for women who leave abusive spouses, are homeless, have untreated medical or mental illness, disabilities or for economic reasons," said Kairuz.
For more information, contact:
Nelly Kairuz
(305) 237-4371
nkairuz@mdc.edu

More Briefing Articles
---