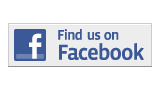 ---
Briefing
Miami Culinary Institute March Enthusiast Classes
By Karla Barrios
maria.barrios011@mymdc.net
Miami Dade College's Miami Culinary Institute will offer enthusiast classes at its Culinarium. The institute offers food and wine programs supervised by world renowned chefs, sommeliers and beverage producers.
Starting in March 2012, the classes will focus on different areas including general culinary arts, baking and pastry, and health and wellness. Among the courses that will be offered are basic knife skills, wine tasting with advanced sommelier Sarah Browell, craft beers with expert Larry Goeser, cake decorating with fondant, and performance nutrition and health.
All MDC students and faculty are welcome to register. Enthusiast events will be held at the Institute's food and wine demonstration theater.
For more information, contact:
Miami Culinary Institute
(305) 237-3276
www.miamidadeculinary.com/culinarium

More Briefing Articles
---