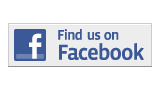 ---
Briefing
Seminar On U.S. Foreign Policy In Latin America
By Morena Guerrero
morena.guerrero001@mymdc.net
The Center for Latin American and Caribbean Initiatives at Miami Dade College will host a panel discussion, The Evolution of U.S. Foreign Policy in Latin America, on March 6 at 11:15 a.m. at Wolfson Campus, 300 N.E. 2nd Avenue, Room 3208.
The panel will cover various issues pertaining to changes in U.S. and Latin American foreign policy, and how ties have been weakened post-9/11.
Also discussed will be how China's and Latin America's ties have had a great influence upon both in recent years, as well as President Barack Obama's plans for the region and the future of U.S. and Latin America's relationship.
The event is free and open to the public.
For more information, contact:
Carlos Barrezueta
(305)-237-3944
cbarrezu@mdc.edu
More Briefing Articles
---