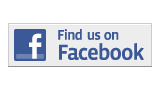 ---
Briefing
Students Prepare For H.E.R. Concert for Congo
By Jonathan Muñoz
Jonathan.munoz004@mymdc.net
The Students Aiding International Development (S.A.I.D) Club, in partnership with Campus Activities Board and Phi Theta Kappa, are hosting the "Heal, Empower, Rebuild" Concert for Congo.
S.A.I.D's goal is to raise $20,000 to build a safe house for rape victims in the Democratic Republic of Congo. The safe house will act as a community center where victims can go for vocational training and life skills.
The concert will take place on March 30 at Kendall Campus's Fred Shaw Memorial Plaza, 11011 S.W. 104th St., from 6 p.m. to 12 a.m.
The event will be a music festival, with several artists performing. There will also be food and booths, and corporate vendors will be in attendance all night long.
Online donations, bake sales, and give-back nights at restaurants will also take place to raise money. Students interested in volunteering can earn Service Learning hours for their work.
For more information, contact:
Emily Dominguez
her.concert@gmail.com
www.herconcert.com
More Briefing Articles
---