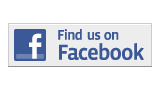 ---
Briefing
VITA Looking For Volunteers
By Annette Dominguez
annette.dominguez001@mymdc.net
The Volunteer Income Tax Assistance program at InterAmerican Campus is looking for volunteers. A minimum of five volunteers are needed in order to run the Vita office efficiently on Wednesdays.
The VITA office, Room 3207, is open every Wednesday until April 4 from 11:30 a.m. to 3:30 p.m.  Volunteers will prepare income tax returns as a service to members of the community.   
In order to volunteer, you must be certified by the IRS by passing several online certification tests.
For more information, contact:
Elisa Fernandez
(305) 237-6233
efernan2@mdc.edu
More Briefing Articles
---