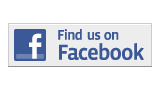 ---
Forum
Letter to the Editor
By Michael Pelaez
Michael.Pelaez001@mymdc.net
The campus-wide smoking ban has its support and its resistance, and many debates have been had on the issue. It is extremely unfortunate that now, after the ban has been implemented, Mr. Tur not only is against it, but gives absolutely no inclination he wants to stop, nor gives any information on how to quit if you are currently in the situation he is so dissatisfied with.
 
At first, I thought the article was satirical with a quote like "[smoking is] a great chaser to harmless binge drinking" or listing the "pleasures" of smoking, but I was surprised when it wasn't satirical at all. It was just ignorant, irresponsible, and dangerous. Contrary to Mr. Tur's remarks,  you don't risk "just a few ailments" by smoking, you risk many, and "a person's health is their own problem." Really? Rising healthcare costs partly because of avoidable surgeries is everyone's problem.
 
I've read logical arguments regarding the ban but this is the first I see actually defending smoking itself; I hope Mr. Tur encourages fellow smokers to quit instead of encouraging them to continue. It's unfortunate that part of what makes people smoke is the misinformation out there, along with the illusion of grandeur.
 
Fortunately there are plenty of healthy and conscious ways to deal with these apparent "problems" Tur somehow believes only smoking can remedy. You see, "stress", "loss of concentration," "dissatisfaction"  and "unhappiness" can all be countered rather more effectively by healthy means like deep breaths, meditation, awareness or professional help.
I highly recommend using the five minutes you would have used to smoke on campus to clear your mind, take in your surroundings, and become more conscious of the present moment. Too difficult? Visit MDC's resources to stop smoking, something apparently missed in the article.
Michael Pelaez, 27, is studying Supervision and Management at MDC's Hialeah Campus.
More Forum Articles
---