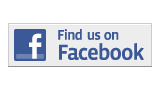 ---
News
Army Reserve Soldiers Bid Farewell At Ceremony at North Campus Theater
By Brittany Esquijarosa
Britt.Esquijarosa001@mymdc.net
Miami Dade College helped families bid one last farewell to soldiers departing on a mission overseas at North Campus' Lehman Theatre on Feb. 4.
The 841st Engineer Battalion deployment ceremony honored 175 U.S Army reserve soldiers departing for Afghanistan on a mission that will support Regional Command North—a multinational military command that is part of NATO's International Security Assistance Force.
"[The ceremony] was a real special treat for the soldiers. A lot of times in the past we [would] just kind of get on the bus, go to the mission, go to the fight," Lt. Col. William S. Schaper said. "But now we got the full special honor and it really is a big event for my soldiers."
The soldiers will be gone for a year, with only one furlough after the first six months.
"This is our first deployment for our son, so it's been a little bit of a struggle," said Robin Warren, mother of Spc. Andrew Warren. "We're a part of the family readiness group, so I've been working very closely with them to help us prepare for this."
The private ceremony was devised in a 13-part sequence of events, including the arrival of the official party, welcome remarks by North Campus president José Vicente, the presentation of colors, an invocation, The Army Song, and The Soldier's Creed, to name a few.
The theatre was filled with 600 of the soldiers family and friends, Army officials and politicians such as Florida Governor Rick Scott and Congressman Allen West, who represents Florida's 22nd congressional district, served as guest speakers at the ceremony.
The soldiers departed to Ft. Bliss, Texas On Feb. 5, where they will spend six weeks preparing for the overseas mission before heading to Afghanistan.
"This is what America's about. These are the men and women who enable us to go to Miami Dade College and have the freedom and liberties that we posses," West said. "Without them, there is no America."
More News Articles
---