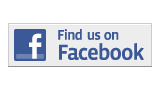 ---
News
Contest for Recycle Logo at North Camps
By Karla Barrios
maria.barrios011@mymdc.net
In the past, the GreenWay Campaign at North Campus constructed a "trail of trash" and a giant "recyclable ball" composed of garbage to promote environmental sustainability.
This year,  the GreenWay Campaign is holding a logo contest. The winning entry will serve as the official logo for the Campus' conservation initiatives.
Open to all North Campus students, the winning logo will be printed on recycle bins and advertisements in future environmental events at the North Campus.
 "We are raising awareness about recycling at the North Campus and the surrounding community," said Diane Sloan, co-chair of the GreenWay Campaign, an organization created in 2009 to promote recycling.
Students interested in participating in the contest must submit an original piece. Submissions will be accepted via email from Feb. 15 through March 5. The submissions must be sent from the student's MDC email address to lamores@mdc.edu.
"Little by little we are coming up with new and inventive ways to spread the movement," said Monica Suarez, the media coordinator for the campaign. " I hope that with all the work we are putting in, not only can we educate the students of North Campus about being green, but we can also make a real impact in the world."
The winner of the contest will be announced  during the GreenWay Campaign's "Green Fashion Show"—a recycled  costume contest—on March 27.
Sloan said past projects have been overwhelmingly successful.
"The recycle ball was created from recycled materials found around the campus," Sloan said. "It took more than eleven people to roll it around the campus, and it was taken to all the campuses in order to provide community awareness. The trail of trash held bottles signed by students who made an oath to continue recycling and spreading the importance of it."
Starting March 26, the GreenWay Campaign will also host Mother Earth Week. It will highlight a student-built Recycle Sculpture Park that will be unveiled on March 27.
For More Information Contact Diane Sloan at (305) 237- 1869.
Send contest submissions to lamores@mdc.edu.
More News Articles
---