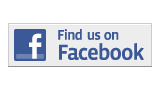 ---
Sports
Former MDC Student Makes Big East All-Academic Team
By John Stoltenborg
john.stolteborg001@mymdc.net

Desmond Brown
Former Miami Dade student Desmond Brown was named to the Big East All-Academic Team.
This recognition is given to players who achieved an overall grade-point average of 3.0 or better and completed a minimum of two semesters of academic work.
The academic achievement is a big turnaround for Brown, a backup running back at the University of Pittsburgh.
Brown graduated from Miami Norland Senior High in 2009 with a 2.7 GPA and didn't get much recognition from major universities. Instead of attending a smaller college, Brown decided try his chances as a walk-on.
Before walking on at Pitt, Brown went to Miami Dade College and earned his Associate degree, graduating with a 3.75 GPA.
 "I always knew I was a pretty good athlete, but I never really took school seriously," Brown told the Pittsburgh Tribune Review. 
Brown comes from a talented football family. His father, Eddie "Touchdown" Brown, was named two-time Arena Football League MVP with the Albany/Indiana Firebirds. He retired with 303 touchdowns and was named the league's top all-time player in 2006. Desmond's brother, Antonio Brown, is also keeping the family name in the spotlight playing wide receiver for Pittsburg Steelers.
More Sports Articles
---