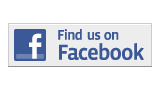 ---
Sports
Healthy Llera Looking To Help Sharks Throughout Season
By Richard Gomez
richard.gomez006@mymdc.net
Pain isn't anything new to Roberto Llera.
During his senior year at Hialeah High, the right handed catcher played most of the season with a torn ACL in one of his knees.
"I tore my ACL while doing some sprints in the park the day before a game," Llera said. "At the time I wasn't aware that I tore it, so I played until I got checked out by a doctor."
But instead having season-ending surgery, Llera decided to delay the surgery and tough it out for the remainder of the season.
"The doctor gave me a brace for my knee, and told me it was my decision if I want to keep playing," Llera said. "I felt good about the season, and I couldn't let my teammates down, so I played the rest of the season."
Despite the pain and discomfort, Llera finished his senior campaign with a .449 batting average, 32 RBI and four home runs. For his effort, he was selected for the Miami-Herald First-Team All-Dade team.
"Roberto always has a desire to win, and he is a very tough kid," said Sharks coach Danny Price.
Llera had surgery after his senior year and was cleared by his doctor in December to resume baseball activities.
With only 14 at bats this season, the freshman catcher has a .214 batting average and three RBI. But Llera's not worrying about his numbers this season. He's more concerned about  helping the Sharks win.
"I see us playing at Grand Junction, Colorado for the NJCAA World Series," Llera said. "We are all hard workers and we can make it to the World Series."
After graduating from Miami Dade, Llera hopes to join a Division I program and continue his education.
"I will play where my talents take me," Llera said. "If I make it to the pros that would be nice, but getting my education is very important to me right now."
More Sports Articles
---