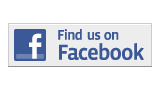 ---
Sports
Tough Choices
By Jonathan Perez
jonathan.perez019@mymdc.net
Sierra Lark is used to making tough decisions. On the court, the Lady Sharks starting forward is continually deciding whether to shoot it or pass it. But her toughest decision came off the court in high school.
 
Lark attended Homestead Senior High her freshman and sophomore years. At the end of her second year, she decided she wanted to leave Homestead, a public school, for Gulliver Prep, a private school.
Her teammates didn't take her decision well. Lark said her teammates and coach didn't support her choice and tried many times to convince her to stay. The guilt and pressure tugged Lark in many different directions.
 
But with the support of her mother, Lark eventually stuck by her choice and enrolled at Gulliver.
"My team didn't like the decision that I had made, but I liked it because of the education and the sports," Lark said.
 
Lark transitioned well from public to private school and excelled on the court. In her first year at Gulliver, she averaged 14.8 points and 9.7 rebounds a game earning a spot on the Miami Herald's All-Dade First-Team.
 
"It was a great feeling knowing that I made All-Dade," Lark said. "It was my dream and my goal in high school, and to make it my junior year was even better."
 
Lark's success caught the attention of Miami Dade women's basketball coach Susan Summons, who offered the 6-foot-2 forward a scholarship.
"The future is bright for Sierra as she makes a commitment to being the best type of student-athlete she can be," Summons said. "The all or none principle, put all in and get so much out."
When Lark got on campus at Miami Dade, she immediately noticed the difference between high school and college basketball.
 
"It was a big difference; it was more physical, more intense, and more action," Lark said. "Coming in fresh out of high school, I didn't know what to expect."
 
With the help of teammates, Lark has been able to adapt to the collegiate game, and she's done quite well for herself.
But an injury sidelined her progress. Lark fractured her ankle and tore two ligaments going up for a rebound against Florida State College of Jacksonville on Jan. 7. Lark was out four weeks with the injuries. When she returned on Feb. 8 against Indian River Community College, Lark picked up right where she left off. She had 14 points, 12 rebounds and four blocks in the loss.
Despite missing some games, she still leads the team with 56 offensive rebounds, 131 total rebounds and is averaging seven rebounds per game. Her teammates enjoy playing with her because of her dedication and personality.
 
"She is a hard worker and I can depend on her on and off the court," point guard Jasmin Burger said. "She is just an overall good person."
 
She enjoys the cohesiveness of the team and believes that they have what it takes to qualify for the state tournament.
 
"When we come together as a team, we are all on the same page, the same mindset, and we have the same dream to want it [qualifying for state tournament], we can't give up yet," Lark said.
More Sports Articles
---