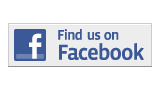 ---
Sports
Uehara starts season off with offensive surge
Coming to United States for the first time, Aline Uehara felt afraid and alone.
The sophomore third baseman and pitcher remembers the hardships she went through when she left her home in Brazil. She came to Miami to prepare for her freshman year at Miami Dade College.
 "It was very difficult for me to get acclimated with everything. I cried myself to sleep at times and all I would do is think of my family back home".
Uehara is no stranger to change and moving, but this was her first time away from her family for an extended amount of time.
Born in Japan, Uehara's parents, who are Brazilian, traveled frequently the Asian island for business. After she was born, her father and mother quickly moved back to their home country.
Uehara played on many travel teams in Brazil. In 2007, she won the MVP award while playing for the Nippon Blue Jays.  It was on these travel teams that former Miami Dade softball coach Carlos Caro took notice of the young talent and offered her a scholarship.
Uehara said Caro played a huge role in making her feel welcomed as a freshman and helped her improve her game.
"Coach Caro helped me a lot as a freshman with my pitching, and showed me how to be a better defensive player. This year Coach Aguero has helped me improve my hitting which has made me a better overall player," Uehara said. 
As a freshman Uehara batted .242 with 15 runs, 12 RBI and five doubles.
This year, Uehara is not focused on her stats. She's more concerned about winning a state and national championship and believes the Lady Sharks can contend for both.
"We have a good team, we have talent, we just need to work hard and play together so we can make nationals" said Uehara.
Eleven games into the season, she is doing her part to make  the Lady Sharks championship ambitions come true. She is batting .438 with five runs, eight RBI and four doubles this season.
New Miami Dade softball coach Gina De Aguero said Uehara is vital to the team's success.
"Uehara is a gamer, she's always ready to play and is a huge team player," De Aguero said. 
Uehara, who currently is on an international student visa, said she hopes to play her final two seasons of college softball at a big time university.
"I would love to play my final two years at a competitive school like Tennessee but nothing is set in stone. That's just the sort of direction I would love to take," Uehara said.
More Sports Articles
---