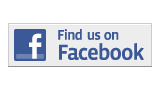 ---
Sports
Women's Basketball Roundup
WOMEN'S BASKETBALL ROUNDUP
8-17
Overall record
Feb. 4: The Lady Sharks lost to St. Petersburg College 71-57 at Kendall campus. Sierra Lark led the Lady Sharks with 15 points, 13 rebounds and four blocks. Larissa Stafford added 10 points and five assists and Kiana Morton chipped in 13 points, four rebounds and two steals.
Feb. 8: Larissa Stafford's 18 points, five rebounds and three assists weren't enough in the Lady Sharks' 61-53 loss to Indian River Community College. Sierra Lark chipped in 14 points, 12 rebounds and four blocked shots and Tynes Bradshaw added eight points and 11 rebounds.
Feb. 11: Miami Dade lost to Palm Beach State College 72-59 at Kendall campus.
SCHEDULE
March 2-6 | FCAA  | Marianna, Fla. | TBA
March 15-20 | NJCAA National Championship | Overland Park, Kansas. | TBA
NOTE: INFORMATION PROVIDED BY THE MIAMI DADE COLLEGE ATHLETIC DEPARTMENT. SCORES AND RECORD ARE THROUGH FEB. 17.
More Sports Articles
---