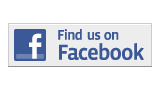 ---
Arts and Entertainment
An Explosive Satirical Comedy
By Rafael Tur
Rafael.tur001@mymdc.net
Workshops vary from two to four days. The two-day workshop comprises How To Get Published Successfully, offered May 3 - 4 from 6 to 8 p.m.
Filmed in 2009 but set in the groovy 1970s, Black Dynamite takes the blaxploitation genre to a new level.
Make no mistake, Black Dynamite (Michael Jai White) is the slickest, most feared and coolest cat on his block. He's a kung-fu expert, Vietnam veteran and former CIA agent.
An introductory narration builds up the character in a way reminiscent to Shaft, yet slightly more satirical with lines such as, "he drives a $5,000 car and wears a $100 suit."
When his only brother is killed during an undercover CIA operation, Dynamite is hell-bent to find his killer. Little does he know of the corruption and how high up it will take him. His enemies know even less about Dynamite's will to fight every last jive sucka involved in what becomes a drug-ring tied into a ridiculous conspiracy involving malt liquor.
The carefully preserved illusion of a 1970s world is nothing short of a time-warp: Afros, corduroys, plaid suits and a funky soul soundtrack paired with a Mel Brooks-style satire.
Black Dynamite is as fast-paced as a modern action film while perfectly executing its cheesy antics and one-liners.
A slew of actors and cameos, including Arsenio Hall as the ring-leader of the pimps, help make Black Dynamite a no-holds-barred outrageous resurgence of  the blaxploitation flicks of the past 30 years.
Black Dynamite—2009—Directed by Scott Sanders—Starring Michael Jai White, Arsenio Hall & Tommy Davidson—84 minutes
More Arts and Entertainment Articles
---