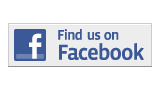 ---
Arts and Entertainment
MDC Alum Strives To Impact Society Via TV
By Jael Teme
jael.teme001@mymdc.net
Diego Morales, a film and TV producer from Bogota, Colombia, is aware of the role that television plays in society.
"Television is the medium in which society learns how to dress, eat and whom to vote for," Morales said.
In 1997, Morales, tired of the violent situation in his country, left his hometown to start a new life for himself. He came to the United States to begin a journey that would lead him to work with producers from CSI: Miami, The Glades and MTV.
Thirteen years ago, he took his first step toward success in the US. He enrolled at Miami Dade College to study English as a second language.
In mid-January, Morales returned to MDC's Kendall Campus, this time to work in a commercial for MTV France—a project that included 50 extras and 45 crew members.
In most of Morales' projects he serves as the location manager, coordinating the various locations where the films are set. He also deals heavily with the clients.
Christina LaBuzetta, also a former MDC student and owner of Location Resources, a production scouting company, has employed Morales many times.
"He works very hard and he is great working with people, and that is important," LaBuzetta said.
Adolfo Alvarez-Calderon, 57, has worked with Morales on various projects including commercials for Honda and Garnier.
"It's great working with Diego," Alvarez-Calderon said. "Many people in our business, as things get hard they start getting uptight, and he is always very easy going."
Morales has also been a part of projects such as America's Got Talent, Magic City, and the recent remake of the show Charlie's Angels, which was quickly cancelled due to what Morales calls a lack of content.
"We are going through times when people want to see good content," Morales said. "People want to learn and they are asking to acquire more knowledge and the show was lacking it."
In Morales's eyes, the way in which society is shaped today is due to the personal connection with the mass communication medium of the television.
He believes film and TV production give him the opportunity to make an impact on society.
"My vision is to always make a contribution to learning and education," Morales said.
"I am here for a reason. I want to have the ability to open doors and let people have a
better audiovisual experience."
Morales considers the greatest challenge in life to be "overcoming the fear and seeing the strength that lies in us as human beings."
He encourages students to pursue a career that will bring a positive change to society, acknowledging that the audiovisual medium is faster and goes beyond most systems of education.
"It is because of this that I am very involved with this new generation, which is saying 'we need a positive change' ", Morales said.
More Arts and Entertainment Articles
---