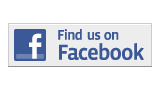 ---
Briefing
Comedian Jen Kober To Perform At Kendall
By Consuelo Naranjo
consu.naranjolara001@mymdc.net
Comedian Jen Kober will perform on March 14 at the KoffeeHouse at Miami Dade College Kendall Campus, 11011 SW 104 St.
The event will be held from noon to 1:15 p.m. and is free and open to the public.
Kober, originally from Louisiana, brings to her shows stories about love and madcap adventures. Her southern style makes her unique in the world of live performance entertainment and films.
Kober visits MDC as part of her 88-city college tour.
In 2011, Kober appeared on the ABC sitcom Happy Endings, and she taped a co-starring role with Christina Appelgate and Maya Rudolph for NBC's sitcom, Up All Night.
For more information, contact:
Fernanda Ponce
CAB president
(305) 904-3926
More Briefing Articles
---