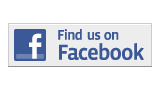 ---
Briefing
Paid Summer Internship For Social Justice
By Brittany Ahrens
Brittany.ahrens001@mymdc.net
Students with a passion for social justice may be eligible for a paid eight-week internship.
Selected students will work as field interns with The International Union, United Automobile, Aerospace and Agricultural Implement Workers of America (UAW).
Interns will raise public awareness for the "Right to Organize" campaign, and learn in-depth about UAW labor movement.
Applicants must have the following qualifications: demonstrated leadership qualities in a work environment, highly effective communication skills, experience in social media, interest in digital photography and video. A flexible schedule and a driver license and car are also required.
For more information, visit:
www.uawglobaloi.org
More Briefing Articles
---