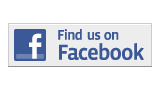 ---
Forum
Land Of The Free And Home Of The Brave
By Wilson Hernandez
wilson.hernandez004@mymdc.net
Americans need not worry about who wins the 2012 presidential election.
Since the first Congress in 1789, there has been a 14-word-long oath of office that reads: "I do solemnly swear that I will support the Constitution of The United States."
The oath is a promise that must be taken passionately; after all, if one were to violate an oath in a court of law he would be punished for perjury or held in contempt.
If the President, Congress, judges or military break their oath in any way, they too should be held in contempt and subsequently impeached or discharged.
The oath to the Constitution is key to addressing the troubles America faces. I do not care who wins the impending elections. I will sincerely respect any candidate who takes the oath and the presidency, but once the actions, votes and executive orders commence, I will have my ever-present Constitution booklet, and I will hold any member of government responsible for their disregard of the Constitution.
If the President of the United States goes to war without Congress' authorization, then the war is unconstitutional. That should greatly concern us all, because it breaks the oath to uphold and protect not only the Constitution, but the American public as well.
That is just one example. Based solely on that, we the people have the power and the responsibility to impeach said leader.
If George Washington ("The Constitution is the guide which I will never abandon") were alive today and witnessed how a succession of past presidents have taken the oath and later disregarded it, I can only imagine that he would take serious action toward punishing those responsible for trampling the oath and the Constitution with their own orders.
We the people have produced the greatest political tools in history. Mankind has been condemned to tyranny, despots, dictators and oligarcs, which have produced some wretched times in history.
Applying these political tools won't result in a utopia, but be assured that the Constitution will maintain our freedom and liberty as long as we rightfully uphold it.
More Forum Articles
---