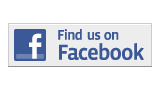 ---
Forum
Mars Company Reduces Production Of Sweets
By Morena Guerrero
morena.guerrero001@mymdc.net
According to Mars, Incorporated representatives, by the end of 2013, Mars (makers of Twix, M&Ms, and Snickers) will discontinue all products that exceed 250 calories.
 
Snickers, at 280 calories, will be the first to go.
 
Plans have already been made to replace the king-size bars with bags of two to four smaller bars to "enable sharing or saving a portion for later." By 2015, the company plans to reduce sodium levels in all its food products by 25%.
 
Although "broad-based commitment to health and nutrition" seems like a noble cause, one can't help but question whether the company truly cares about the health of the consumer.
 
In recent years, companies have been reducing the size of their products as food prices increased. According to The New York Times, snack products of companies like Frito-Lay (makers of Doritos, Tostitos, Fritos, etc.) now contain 20% fewer chips than they did in 2009.
 
So, is Mars concerned about curbing obesity, or is it more concerned with expanding their profits?
 
It is interesting to note that in addition to making the calorie cuts, Mars also reduced the total amount of candy in each package from 3.7 oz. to 3.29 oz.—an 11% decrease, according to DailyFinance.com—while keeping the price the same. 
More Forum Articles
---