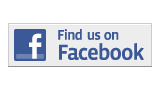 ---
Forum
The Effects Of Mainstream Media In United States
By Paul Vila
paul.vila001@mymdc.net
The mainstream media seems to salivate profusely at the thought of the United States going to war with Iran. Broadcasts that show Israeli air fighters, US Navy fleets, and military officers in montage explanations of what would occur if the two nations would go to war have become commonplace on the evening newscasts.
While retaliation is a logical course of action for any nation to take against a belligerent force, the press likes to paint the situation as an Iranian Middle-Eastern boogeyman threatening the US and its allies.
It has even gotten to the point where stories have emerged from several news organizations that claim Iran was secretly working with al-Qaeda, which has been discounted by both U.S. and European officials.
And although the Iranian government has stated time and time again that only if either the U.S. or Israel launch military strikes against Iranian territory, would it retaliate, the Republic's denying International Atomic Energy Agency (IAEA) officials from inspecting a military base has left some eyebrows raised.
However, the sensationalizing of the entire debacle isn't exactly helping the situation. The role of the media, to inform the public with solid facts, has become a hodgepodge of one-sided news reports that make war seem inevitable and frankly insults the intelligence of its audience.
One can't help but note the parallels of this to the false claims about Iraq's alleged possession of nuclear weapons that circulated as empirical facts a few years ago.
More Forum Articles
---