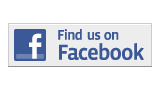 ---
Forum
What Do You Think About The Knicks Point Guard Jeremy Lin And Linsanity?
Helen Hamilton
20
Mass communications
Wolfson
 
"Why are we so focused on this NBA drama? He's breaking stereotypes, while also making them. They'll forget him the second someone new comes along."
 
 
 Paula Vargas
24
Mass communications major
Wolfson
 
"Linsanity is overkill. It was interesting the first few times I heard it, now it's just annoying. There are plenty of Hispanic athletes, who are just as talented, but don't receive the same kind of coverage. If he doesn't do well with the Knicks, he'll be out."
 
Gabriel Maravi
19
Computer Science
North
"He's a good player, hope he keeps humble."

Jason Graham
19
Aviation
North
"That dude's cool, he's got a lot of skills, he's gonna go really far."

Mike Prince
Nursing
North
"He's a great player, he can inspire other players, but he just needs more confidence being an NBA player." Helen Hamilton
20
More Forum Articles
---