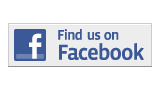 ---
News
MDC President Receives Greater Miami Chamber of Commerce Award
By Kirsten Rincon
Kirsten.rincon001@mymdc.net
Miami Dade College President Eduardo Padrón was awarded the Sand in My Shoes Award by the Greater Miami Chamber of Commerce on Tuesday Feb. 28—an annual award given to a leader who has made a significant contribution to the South Florida community.
Padrón was given the award during a dinner at Jungle Island for demonstrating his love for, involvement in and dedication to the community.
Under Padrón's leadership, MDC has transitioned from a junior college to an institution that offers several four-year degrees. The College is the country's largest institution of higher learning, with eight campuses and 174,000 students.
"I am truly humbled by this recognition, but it is Miami Dade College that has truly made our community the best possible place in which to live and work," said Padrón in an MDC news release. "The nearly two million people who have studied at MDC and all the fine men and women who have labored at this institution over half a century have each left some sand in all our shoes."
More News Articles
---