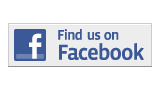 ---
News
New Study Tool For Medical Campus Students
By Amanda Rodriguez
amanda.rodriguez020@mymdc.net
Students at Medical Campus can now re-watch their class lectures using their cell phones, tablets and computers.
Panopto—a program used to record classroom lectures and PowerPoint presentations via ceiling web cams and microphones—gives students access to download their course's audio and video on the go.
Originally used by Carnegie Mellon University in Pittsburgh, Miami Dade College was one of Panopto's first supporters. The Medical Campus has been using the program since 2008.
According to Phil Brown, director of the media services department at Medical Campus, Panopto was created with both professors and students in mind.
"Our students are the driving force behind Panopto," Brown said. "Students tell me that once they see the program in action, they are hooked and they look forward to each recording."
When logging on to Panopto's website, students can take and save notes. They can also search for specific words, phrases, and  portions of the desired lecture.
The service is a free tool for students that allows for unlimited uses. Miami Dade College pays for the hosting server costs.
To access the program's website, students who are enrolled in courses utilizing Panopto will receive course specific login information from their professors.
In the past year, there have been 1,229 Panopto sessions recorded and 48,427 views by MDC students, according to Brown.
With the program, faculty can present the web links in class to share the video with students. They can also send the feed to iTunes U—a free website where students can watch and download audio and video files for any field of study.
"We have had over 56,000 users and over 31,000 visitors to our iTunes U site since last month," Brown said. "After a live Panopto session is made, it automatically gets uploaded and shared into iTunes U. This way, Panopto reaches more students in different ways, which makes learning easier for our students."
Even though the system can give students leeway—not requiring students to physically attend class—attendance has not become an issue, according to Andres Caiaffa, an associate professor  for the school of nursing at Medical Campus.
He said he has used Panopto for two years and that students are even more enthusiastic about coming to class.
"I used Panopto in a class where I was not present and students still wanted to meet me to discuss the material," Caiaffa said. "With Panopto you can improve the time spent in a classroom to teach students more hands-on examples instead of lecturing all the time."
Those who are interested in using it may contact their campus' media services department.
"It is our job to provide systems to allow students to become successful, and Panopto is definitely the system to use to help our students," said Medical Campus President Armando Ferrer.
Kassia Jurado, a physical therapy major at Medical Campus, said she enjoys having Panopto as a study tool.
"It's an excellent system because you're able to pay attention rather than writing notes," Jurado said. "It also allows students to refresh their memory because they aren't going to grasp everything in a lecture. Panopto is like having a professor next to you all over again to review."
To log on to Panopto, visit: http://mdc.hosted.panopto.com/Panopto/Pages/Default.aspx
Search for specific lectures using the search bar.
More News Articles
---