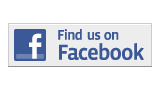 ---
News
Student Arrested by Secret Service For Threatening President Obama
By Monique Madan
Monique.madan001@mymdc.net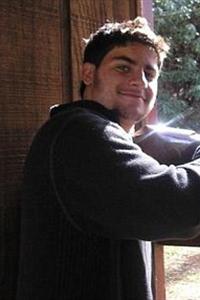 Social Media Threat: The Secret Service arrested Joaquin Amador Serrapio Jr.who made threats against President Barack Obama during his campaign tour through South Florida. —COURTESY JOAQUIN AMADOR SERRAPIO JR.
Kendall Campus student Joaquin Amador Serrapio Jr. was arrested on Feb. 24 by the Secret Service for threatening President Barack Obama via Facebook posts, according to Secret Service spokesman Brian Leary.
Serrapio, 20, was charged with threats against the president and successors to the presidency, Leary said.
Two days prior to Obama's speaking at the University of Miami's BankUnited Center in Coral Gables on Feb. 23, Serrapio posted on Facebook under the alias "Jay Valor": "Who wants to help me assassinate Obummer while hes at UM this week?" according to a criminal complaint.
He also wrote, "If anyones going to UM to see obama today, get ur phones out an record. Cause at any moment im gonna put a bullet through his head and u don't wanna miss that! Youtube!"  the complaint said.
In addition, Serrapio sent text messages that "challenged" Obama's "communist administration," and "threatened" Secret Service agents, Leary said. Leary would not say who the alleged text messages were sent to.
After his speech, the President attended a fundraising reception at the Biltmore Hotel and another at a Pinecrest home.
"[Serrapio] was taken into custody before he could make any attempt to harm the president," Leary said.
He was arrested at his South Miami home on Feb. 24.
"They woke me up out of bed," Serrapio said. "They found a BB gun and called me stupid."
Serrapio says the postings were "just a joke."
"I obviously can't talk about the case directly," Serrapio said. "But I can say that it was a joke. I mean, it's Facebook. I'm a  musician. The biggest crime I could commit is hitting someone with a guitar."
Serrapio, a music business major, is currently enrolled at Miami Dade College, according to Juan Mendieta, the College's director of communications.
Serrapio said he is currently taking eight classes.
Stephen Quinzy, Serrapio's song writing professor at Kendall Campus said he was completely shocked when he heard the news.
"Excellent student; one of the best students in the class," Quinzy said. "Very creative, extremely punctual. He seemed to have a genuine love for what he does; somebody that was going somewhere. I am very disappointed to lose such a great student to such behavior."
Serrapio has since bonded out of jail, according to Leary.
His first court appearance is scheduled for March 9th at the United States District Court Southern District of Florida, where he will be represented by a private attorney, according to Serrapio.
If convicted, Serrapio could face up to five years in federal prison, according to Vance Luce, spokesman at the Miami Secret Service field office.
"We receive many threats via social media.," Luce said. "Each sentence is determined by a variety of factors, and he uttered those threats."
Serrapio said he returned to class on March 1 after spending five days at the Federal Detention Center, at the corner of NE 4th Street and N. Miami Avenue.
"Going back to class was great, but this is an unfortunate situation to be in," Serrapio said. "I'll learn from it. I do regret it, but it was just all so unnecessary. I'm not going to see this as a stumbling block, but as a stepping stone. I will never touch Facebook again, never."
Now that he is back in school, Serrapio said he hopes it doesn't affect his future as a singer and songwriter. On Youtube, he appears singing and playing his acoustic guitar.
"While I was in jail, I found myself surrounded by  murderers and criminals, asking me 'what are you here for?' And all I could answer was: 'Facebook.' "
More News Articles
---