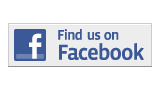 ---
Sports
Rojas Always Has A Backup Plan
By Jonathan Perez
jonathan.perez019@mymdc.net
Leo Rojas, has been playing on the baseball field since he was 3 years old. Playing professional ball was always his dream, but he knew that he needed to have a plan B just in case that dream didn't come true.
At 16, Rojas caught the attention of professional Major League Baseball scouts. When this young athlete was playing baseball in Venezuela, he was offered the opportunity to sign with the Philadelphia Phillies and New York Yankees. In Venezuela, professional baseball clubs can sign prospects as young as 16 years old even if they don't have high school diploma.
Rojas said that by the time prospects turn 18, they are considered too old and most likely won't be signed.
In the United States, Major League Baseball requires amateur players to earn their high school diploma before entering the draft.
Although Rojas was offered contracts by two Major League teams, he decided not to sign with them because he wanted to get his high school and college diplomas. When he was 17 years old, he moved to the United States, where he attended high school at Brito Miami Private School.
"[Moving to the United States] was a better opportunity because if I didn't make it in baseball, I would have my diploma and could eventually get a college degree," Rojas said. "It was a plan B".
Rojas values his education and always has a backup plan. He is studying to be an accountant and plans to continue working toward his accounting degree if he doesn't get picked up in the MLB draft next year.
 "If I don't sign for professional baseball, then I plan on transferring to another university to improve my baseball skills and to work toward my career as an accountant," Rojas said.
Good with numbers, Rojas has crunched his own figures for the Sharks. The sophomore first baseman and catcher has the second highest batting average of .448 on the team and also has the most RBIs.
He was  the 2012 First Pitch Classic Baseball Tournament MVP  as a result of his outstanding offensive performance.
"His versatility helps us in games, and he is the most consistent clutch hitter we have up to date," Miami Dade baseball coach Danny Price said.
Rojas has received attention this year from different scouts from Major League teams such as the Washington Nationals, Kansas City Royals, San Diego Padres and Atlanta Braves. Price says that Rojas is more noticeable to the scouts because of his ability to play different positions and bat third in the lineup.
"He is quiet, but when the game is on the line, he is the one you want up there," Price said.
Whether he gets drafted or transfers to a four-year university, Rojas will always have a plan B in mind.
More Sports Articles
---