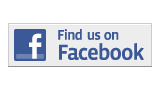 ---
Arts and Entertainment
Cinematic Showcase Seizes MDC
By Mark Pulaski
Mark.pulaski001@mymdc.net
The annual cinema invasion known as the Miami International Film Festival has come and gone once again.
This year's festival, now in it's 29th year, welcomed tens of thousands of film fans—as well as various actors, directors, producers and other industry figureheads—who packed into theaters across Miami to take in the 100-plus movies that were showcased from more than 35 countries across the globe.
Jaie Laplante, serving his second year as director of the MIFF, is pleased with the way this years festival turned out and is particularly happy with the involvement of MDC students and staff.
"I was...very pleased to see the enthusiastic response to the complimentary tickets we offered MDC students through the Student Life offices. early all of them were gone in a matter of days," Laplante said. 
"More faculty members brought their classes to film festival outings than [in] the previous year, which is a wonderful validation of our programming."
Opening the festival was the film Mariachi Gringo, starring Shawn Ashmore of X-Men fame, who played a small-town man who gets fed up with his situation at home and flees to Mexico to become a mariachi singer.
The festival closed with the excellent Argentinian comedy Chinese Take-Away, the story of a grumpy old hardware store owner who helps a lost Chinese man in search of his uncle. After the film, the crowds cascaded over to the historic Freedom Tower for the closing night festivities which featured food and drink tastings, a live DJ and the announcement of the awards.
The big breadwinner of the festival was the Chilean drama Bonsai, which collected the Knight Foundation Ibero-American Competition prize as well as the $30,000 cash prize that goes along with it. The film also bagged the $5,000 Jordan Alexander Ressler Screenwriting Award prize.
A key highlight of MIFF 2012 was the hilarious Cuban zombie flick Juan Of The Dead, which unsurprisingly took home the Audience Award, decided by tallying vote ballots that had been handed out throughout the ten day festival. 
With such intense competition, the MIFF is clearly becoming a hotbed for featuring talented filmmakers from around the globe.
More Arts and Entertainment Articles
---