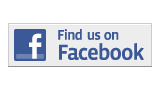 ---
Arts and Entertainment
Hip Hop Icon Visits Wolfson
By Lynn Joasil
lynn.joasil001@mymdc.net
Hip-hop legend Slick Rick roamed  the halls of Miami Dade College's Wolfson Campus on March 20.
In the 80's and early 90's Slick Rick was an influential artist who catapulted the genre of hip-hop to new heights with hits like La Di Da Di and Children's Story.
Slick Rick painted vivid pictures with his unique rap style and his penchant for storytelling. His visit to MDC was inspired by his desire to continue to connect with the youth.
"It keeps the tides together, people want to aspire to be you, and it's good to see their enthusiasm," Rick said.
Students were not the only ones in attendance; Florida state representative Dwight Bullard came out to see the rap legend as well. Slick Rick's appearance was a testimonial for the young aspiring artists that were in attendance.
"He's like a mentor, coming out to teach the young masses," said Andy Petion, a 22-year-old  nursing major at MDC.
Steve Saint-Gerald, a 22-year-old music composition major at New World School of the Arts, and vice president of Back to the Future, a nonprofit organization, that was instrumental in making Slick Rick's appearance possible, agreed.
"Slick Rick is a legend who represents what we believe in: true hip-hop," Gerald said. "He gives kids a reason to be curious and better."
More Arts and Entertainment Articles
---