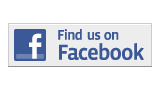 ---
Arts and Entertainment
Production At Kendall Hits The Jackpot
By Consuelo Naranjo
consu.naranjolara001@mymdc.net
The lights went down at Kendall Campus on March 2 and a square box in the middle of the scenery contained the magic of Bingo with the Indians—a play written by Adam Rapp and directed by theater professor Oleg Kheyfets.
"The dynamism and energy in the play was absolutely breathtaking. For a second, I felt that I was part of it," said Maria Figueroa, an MDC theater appreciation student.
This gloomy comedy involves the search of young dreamers for money, success and the meaning of life. The play is set in a motel room where three members of a New York theater company—a young, unappreciated director, a playwright and an actor—are looking for the right opportunity to succeed.
In the unlucky game that is Bingo with the Indians, transitional characters filled with pain and desire are also featured. One of them is Steve (David Velazquez), a naïve hometown boy who would do anything for the opportunity to have an acting career in the Big Apple.
"Getting into the character takes slow training movements," Velazquez said. "We have to understand the play, and the dialogue. We are a team and we all collaborate with different ideas."
At the end of the play, real scenarios with paradoxical characters show how far someone will go to obtain what they want.
"This play came together with the participation of MDC students [of] all different ages," said Kheyfets, the play's director. "We have great artists."
Kheyfets has more than 30 years of experience around the world in the theater field. Now, as an MDC professor he has been a mentor for new artists.
With a total of eight performances, MDC's student cast of actors, dancers and musicians show their knowledge and love for theater with unique energy and talent in Bingo with the Indians, giving the public a quality time full of suspense and laughter.
More Arts and Entertainment Articles
---