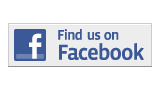 ---
Briefing
Benefit Concert For Congo Being Held At Kendall Campus
By Staff Reports
Miami Dade students can attend a charity concert at Kendall Campus to help the people of Democratic Republic of Congo on March 30.
The H.E.R. Concert for Congo will take place from 6 p.m. to midnight at the Kendall Campus' Fred Shaw Memorial Plaza, 11011 SW 104 St.
The Student Aiding International Development (SAID) organization, which is putting on the event, is aiming to raise $20,000 in donations to support the construction of a safe house for rape victims in the Democratic Republic of Congo, where they can receive medical care, counseling and learn life skills and vocational training to get on their feet.
"Eighty percent of the world's rape happens in Congo. We want to raise awareness about the situation there, and carry out the vision that was started with this organization since the beginning," said Kendall Campus' SAID President Emily Dominguez in an MDC press release.
H.E.R. Concert for Congo will feature music by local bands: Cris Cab, Jahfe and Jacob Jefferies. There will be art and dance performances throughout the night, food and craft vendors.
Admission is $5 in advance, and $10 at the door. To purchase tickets, visit Student Life offices at Kendall, Wolfson, InterAmerican, and North Campuses.
More Briefing Articles
---