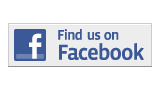 ---
Briefing
Deconstructing the Death Penalty Event With Sister Helen Prejean
By Patricia Suiter
Patricia.Suiter001@mymdc.net
North Campus' Lehman Theatre, 11380 NW 27 Ave., Room 5226  will present Both Sides of the Story: Deconstructing the Death Penalty Event with Sister Helen Prejean on April 13 from 10 a.m. to noon.
Prejean is an anti-death penalty activist and a Roman Catholic nun. She has dedicated her life to helping the poor of New Orleans, Louisiana.
Her book, Dead Man Walking: An Eyewitness Account of the Death Penalty is a New York Times and International Bestseller.
Prejean has served on the board of the National Coalition to Abolish the Death Penalty from 1985–1995 and is presently the honorary chairperson of Moratorium Campaign, a group gathering signatures for a world-wide abolition on the death penalty.
The first hour of the presentation will consist of sociological and the criminal justice aspects of the death penalty. The second hour will focus on religious, philosophical, and humanitarian aspects.
There will also be a student led debate focusing on the pros and cons of the death penalty.
For more information, contact:
Jaime Anzalotta
(305) 237-8111
More Briefing Articles
---