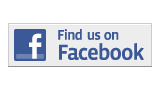 ---
Briefing
Earn While You Lean Summer Program
By Karla Barrios
maria.barrios011@mymdc.net
The South Florida Workforce is providing Miami Dade College students with an opportunity to earn while they learn.
The Career Pathway Compact Summer Employment Program is an eight to 10 week education internship that will provide students with entry-level positions in governmental agencies, local businesses and community organizations.
The summer internship will provide students with the opportunity to gain on the job training, while being paid to improve your skills.
After registering, all candidates that meet the requirements will be picked at random from a lottery.
For more information, contact:
South Florida Workforce
(305) 594-7615
More Briefing Articles
---