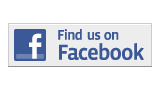 ---
Forum
Neat invention not owned by Apple
By Madari Pendas
madari.pendas001@mymdc.net
Hundreds of people are marveling and awing as they discover an invention that is making education and the acquisition of knowledge easier.
This device, not yet owned by Microsoft or Apple, is portable, durable, never freezes or crashes, is incapable of being infected by a computer virus, comes in a variety of colors, designs, and does not rely on electricity. It never requires replacements or updates.
Before I reveal this amazing invention, I must preface that constantly using it can have some very strong side effects. A greater depth and scope of knowledge will occur, grades will improve, comprehension and IQ will increase and a more well informed and well rounded generation of citizens will emerge.
The invention: Books (working title).
Books still have a few kinks that need to be worked out, such as tearing, being mistaken as coasters, being used to stabilize flimsy table legs, and being perceived as boring.
The creators of books struggled to get mass recognition of their product, taking heavy blows with the advent of television, the Internet, and reduced attention span.
Book popularity has fluctuated, a surge in usage increases tenfold during and after natural disasters, during blackouts and during long road trips. Critics have stated "it is difficult to check email on this, my hands get tired of holding it up," and "it does not play a theme song when I open it."
Despite negative reviews, many are forecasting a surge in book popularity in the near future.
More Forum Articles
---