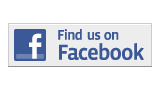 ---
Forum
No Reservations
By Madari Pendas
madari.pendas001@mymdc.net
You toss your used napkin onto your finished plate and breathe a long and fulfilled sigh as the feelings of gluttony and guilt begin to settle in. The waitress approaches you and asks "Is everything okay, do you need anything else?" You have a slight urge to ask for the fried ice cream, but instead you ask for the check. You scrutinize it and ponder: "how much should I tip?"
New Florida legislation may make the tipping process more difficult.
The Student Programming Board has drafted a new legislation (SB 2106), that will lower the hourly minimum wage of employees who are tipped, from $4.65 to $2.13.
This bill is currently being challenged by groups, like Fight For Florida.
Experts at the Huffington Post predict that employees will lose an estimated $2.50 an hour because customers will not tip more to accommodate for the disparity in wages.
College students typically work as servers and waiters to pay the high cost of tuition, textbooks and barrels of Ramen soup that will serve as breakfast, lunch and dinner.
The decrease in minimum wage is also coupled with an increase in college education. Tuition at Miami Dade College for the 2011-2012 semester rose from $73.00 per credit to $78.84. Most students in order to combat the loss in pay will begrudgingly work more hours to make the same amount of money. An increase in workload for a college student can prove to be detrimental. An increase in stress will consume full time students. A juggling act will be performed between homework, studying and working (any attempts at a social life will be impossible). Stress will soon become insanity as final exams, transfer application deadlines and graduation approach.
The more work for a substantially smaller paycheck may serve as a reminder to college students to strive for a better future and to value the financial freedom their degree will ensure.
And although not all college students may have tipped based jobs or believe in the ethics of tipping, it is important to empathize with the people who support families based on those wages. How livid would you be if your wages were cut in half?
More Forum Articles
---