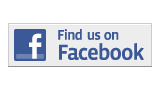 ---
Forum
Will We Always Love You?
By Richard Pizarro
richard.pizarro001@mymdc.net
As the world already knows, on February 12, 2012, Whitney Houston was found submerged in the bathtub of her Beverly Hills Hilton suite.
Coroner's officials said she drowned and that heart disease and chronic cocaine use were contributing factors. 
Less than an hour after she was confirmed deceased, the 24-hour news cycle stopped their regularly scheduled programming and started paying homage by playing her greatest hits and collecting details on the days prior to her death.
Almost instantaneously, every negative stigma that Houston had accumulated during the last 10 years was wiped clean. Among all the coverage of her death, from ex-husband Bobby Brown breaking down at a concert, to the fake staged pictures of her final minutes, no news channel seemed to hit the real issue of the topic.
How can the public be shocked when a celebrity that exhibited signs of drug addiction and abuse passes away? Houston was on the decline for the past 10 years and had gone from being America's sweetheart to an almost forgotten diva.
She was plagued by controversial interviews and subpar performances. The day prior to her death, she was seen leaving a Hollywood club disheveled and with cuts on her leg,  not exactly the Houston that won three Grammys at the 1994 awards.
Her passing almost seemed to be a combination of the death of Michael Jackson and Amy Winehouse. It had the shock value and media coverage that Jackson was given and the gloom that Winehouse received.
Why does the media always portray celebrities as immortal gods?
 If we can learn anything from the unfortunate death of Houston, it's that the media shouldn't praise all their accomplishments before addressing the seriousness of their actions. 
More Forum Articles
---