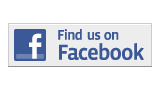 ---
News
Cook and Learn: Program Helps Students Master The Kitchen
By Paul Vila
paul.vila001@mymdc.net
Before Miami Dade College's Culinarium program, a tomato was just a tomato to Josh Murray.
"It's definitely a fun opportunity to learn some of the tips and tricks of certain dishes, like a tomato," said Murray, a 47-year-old business owner who's enrolled in the Culinarium program. "I've learned the nuances of properly boiling a tomato and the other preparations that are required to properly slice it."
John Richardson, the Miami Culinary Institute Director describes the Culinarium as a high-end community cooking program where students learn how to  chop, frost, brew beer, cake baking,  wine tasting and much more.
There are also different nutrition courses for health, sports and life.
Classes start off with an introduction and lead to lectures on the recipes that will be prepared. Students are then taken to the kitchen to cook. After that, they enjoy what they make at Tuyo, a restaurant on the eighth floor of the Miami Culinary Institute.
"From what I see, these are people who are enthusiasts for cooking and want to learn," said Cody Alsott, an instructor chef at the Institute. "We go through the foundations of stock [and] knife skills. We also go through the methods of moist and dry cooking."Every couple of months, the program kicks off a new Culinarium Enthusiast Learning Series. The classes are held in three-week intervals.
"It provides education to the community," Richardson said. "It's aimed at all people who just want to learn basic cooking. Each chef brings a different element with their personality."
More News Articles
---