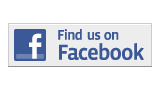 ---
News
Food And Art: Chef Explains
By Amanda Rodriguez
amanda.rodriguez020@mymdc.net
Food is like art to Max Santiago.
"My whole life I drew and sculpted things," said Santiago the executive pastry chef at Tuyo and an instructor at the Miami Culinary Institute located at the Wolfson Campus. "I used to build things as a kid. Pastry, to me, is an art form."
Santiago, 36, teaches a variety of chef series classes at the Miami Culinary Institute. The courses are $40 per class.
He enjoys working with fruits that are in season, chocolate, and mixing combinations of sweet and salty. Santiago also likes to experiment with foams, fruit caviar and liquid nitrogen.
"Being a pastry chef is a lot like chemistry and science," Santiago said. "You have to be patient, precise, and pay a lot of attention to detail."
His best known dessert—Chocolate Goddess—boasts layers of five forms of chocolate and three forms of cherries.
Santiago began working at the the Miami Culinary Institute in October. He previously served as the corporate pastry chef for Mundo New World Café and Cary's Fort at The Ocean Reef in the Florida Keys.
He has also been lead chef at several high-end restaurants such as the Ritz Carlton in Coconut Grove, the Cove at Atlantis Bahamas and many more.
In 2005, Santiago was named the Best Pastry Chef in the country by the James Beard Foundation.
"All it takes is experience," Santiago said. "When I first started, I was intimated. I didn't know what things like jasmine infused plums with yogurt were."
After serving in the United States Air Force, Santiago attended culinary school at the Art Institute of Fort Lauderdale.
He currently works alongside Chef Norman Van Aken. Santiago has worked with Van Aken off and on for seven years.
"Max is driven to succeed," Van Aken said. "He dreams of always surpassing where he was last year, and that is what makes for a champion. He stands out due to his demanding goals for himself and everything he makes. He has a tremendous drive and he won't let physical labor deter him."
Madeline Pumariega, Wolfson Campus president, believes Santiago's passion exceeds most.
"I respect that he is open to work with our students to help them to become chefs," Pumariega said. "I love that he has so much experience and has been to tremendous places to provide our students with hands on experiences."
During his free time, Santiago visits new restaurants twice a month to learn new things.
Santiago said he compares the world he lives in to that of a celebrity. He has cooked for Nancy Reagan, Demi Moore, Al Pacino and Jessica Biel.
"I believe chefs are rock stars," Santiago said. "We hang out in the most expensive places, and we are in the environment where rich and famous people are."
To Sign Up For Classes
http://www.miamidadeculinary.com/culinarium.htm
More News Articles
---