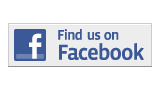 ---
News
Miami Dade College Student Pleads Not Guilty In Federal Court
By Monique Madan
Monique.madan001@mymdc.net
The Kendall Campus student  accused of threatening to kill President Barack Obama on Facebook last month pleaded not guilty in federal court on March 9.
Joaquin Amador Serrapio Jr., 20, was charged and pleaded not guilty before federal magistrate Patrick A. White, who set his cash bond at $20,000, in addition to a $50,000 personal surety bond that his parents signed, according to court records.
According to the indictment, Serrapio was charged with two counts of inflicting bodily harm against the President, and one count of knowingly threatening to assault and murder federal officials on account of performance of federal duties.
If convicted, Serrapio could face up to 20 years in federal prison, the indictment said. He made no comments in court.
Serrapio was arrested at his home on Feb. 24 by the Secret Service after authorities say he posted threats on Facebook against Obama, who two days later spoke at the University of Miami's BankUnited Center in Coral Gables Federal agents took Serrapio from his home in the 200 block of Southwest 136th Place in West Miami-Dade, the complaint said. In addition, officials found an Airsoft pellet gun and Apple iPad that showed the postings, the complaint said.
Alan Ross, Serrapio's attorney, said Serrapio had no intention of hurting the president and "wants to apologize."
"It was just a joke. I truly regret it," Serrapio said in a phone interview earlier this month in an interview with The Reporter. "I'll learn from it. I do regret it."
According to the criminal compliant, Serrapio posted on Facebook under the alias "Jay Valor." "Who wants to help me assassinate Obummer while hes at UM this week?"
He also wrote, "If anyones going to UM to see obama today, get ur phones out an record. Cause at any moment im gonna put a bullet through his head and u don't wanna miss that! Youtube!" the complaint said.
In addition, Serrapio is accused of sending text messages that "challenged" Obama's "communist administration" and "threatened" to kill Secret Service agents.
After Serrapio was arrested, he admitted that he posted the statements, the complaint said.
Serrapio, a music business major  at Kendall Campus, spent five days at the Federal Detention Center in downtown Miami. He returned to class on March 1 after posting bond.
"Following a thorough review and evaluation by college officials and others, at the current time, Mr. Serrapio has been cleared to continue his studies and remains enrolled," Juan Mendieta, the College's director of communications said.
More News Articles
---