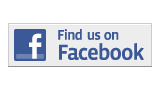 ---
Sports
Captains In The Class And On Field
By Jonathan Perez
jonathan.perez019@mymdc.net
Shortstop Mikal Hill has always been dedicated when it comes to school. He has always turned in his assignments on time, and done well on tests. Hill says that the study sessions with his academic captain, Michael Carballo, have helped him in classes such as Humanities because of Carballo's knowledge of the subject.
The Miami Dade Sharks are committed to academics  as much as they are to baseball. Coach Danny Price has set up a  system of academic captains to ensure that the team is successful not just on the diamond, but in the classroom as well. Most team collegiate captains are selected based on their talent, experience and leadership abilities.
"This is something different. Most teams have athletic captains, but here at Miami Dade we have academic captains," Price said. "If you do some stuff academically, everything else falls into place."
Price has selected five players as academic captains who are each in charge of their own squad of two or three players. Every Monday the five captains have a one- to five-minute presentation in front of the team to talk about the performance of their squad. They mention the progress of each player, the grades that they received on tests and assignments, and whether a player in their squad missed a day of class, which is not tolerated on the team.
"It is positive peer pressure with responsibility, with leadership responsibility at the same time," Price said.
Coach Price rewards the squad that performed the best by letting them select the restaurant at which they eat when on the road.
This year's academic captains are sophomore pitchers Mike Heller, Dixon Llorens, Tyler Bodwitch, freshman outfielder Eric Jhones and freshman center fielder Mike Carballo.  In order to pick the members of their squad, they hold a draft, and the academic captains select the players they want.
"[The academic captains] are people who lead and who are responsible. They are willing to speak up," Price said.
The academic captains schedule two and half hours during the week for study hall to catch up on homework and to get caught up in class. Carballo schedules 15 minutes a day where the members of his squad inform him of where they are in class, grades, and whether they are getting to class on time.
"You want to look good in front of coach," Carballo said. "Everyone is drawn to that one goal of being the best to pick the restaurant."
The academic captains understand the importance of doing well in school, and they pressure their squad to perform at their best. They are committed to one another and they know the outcome if they have good grades to complement their athletic ability.
"Better grades make better opportunities to play in a Division I school," Heller said. "It looks better on a baseball player if you have good grades."
Sophomore pitcher Tommy Goodman is part of Heller's squad and he believes that the study sessions help him and the team focus and stay on track.
"It gets everyone together focused on what we need to do and reminds everyone of what needs to get done for school," Goodman said.
Price believes that everyone will have a chance to move on to the next level. He says that everyone who does not sign with a professional team will go on to another college to play baseball. Price relates this high success rate to recruitment and performing well in school.
"You recruit good players. Everything comes down to recruiting," Price said. "Then you monitor the players making sure that they are getting good grades."
More Sports Articles
---