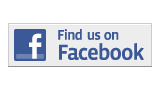 ---
Sports
Four Miami Dade Baseball Players Commit To 4-Year Schools
By Jonathan Perez
jonathan.perez019@mymdc.net
Four Miami Dade baseball players have committed to four-year institutions.
Pitcher Dixon Llorens has committed to the University of South Carolina; Myles Smith, the team's second leading pitcher in strikeouts with 36, committed to the University of Miami; pitcher Mike Heller has committed to High Point College; and shortstop Antonio Alvarez, scoring 22 runs for the Sharks, has committed to Elon College.
The players are excited about competing for their schools, and they plan to focus on education  as well.
"It's an opportunity to play baseball and they have good academics," Heller said. "What more can you ask for?"
Llorens sees this as a way for him to get better at baseball and try something new, since he will be playing baseball in another state. He leads the team with 56 K's and has the third lowest earned run average (ERA) of 1.58, on the team.
"It will elevate my game, and I will pitch at a higher level," Llorens said. "It's a big change."
Coach Danny Price says that other schools such as Rice and Louisiana State University are also interested in some of his players.
"Miami Dade provides the opportunity for a player to either sign, or go to college and play Division I baseball," Price said.
More Sports Articles
---