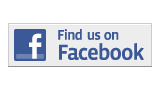 ---
Sports
Lady Sharks Fall Short Of Goals
By Miguel Machado
miguel.machado004@mymdc.net
When a team has qualified for the the post-season 21 out 26 years years, a season with no ticket to the playoffs is a big letdown.
That was the case for Miami Dade College women's basketball team this season, which finished with a 9-16 overall record and a 2-8 record in Southern Conference play. The subpar record disqualified the Lady Sharks from the  state tournament in Marianna, Fla. or National Junior College Athletic Association National Championship Tournament in Overland Park, Kansas.
"The season could have been much better," said sophomore Vernae Whitby. "It is devastating knowing that we have so much talent, and we couldn't make it into the playoffs."
Before the season even started, injuries struck. Leanne Miller suffered a dislocated shoulder that put her out for season.
That was just the first of many injuries affect the Lady Sharks.
In the first game of the season, Kesheria McNeil suffered a high ankle sprain.
Then McNeill and Sierra Lark suffered ankle injuries in a game against Florida State College on Jan. 7. The injuries to the two starters put them out three and six weeks out respectively.
Lady Sharks coach Susan Summons said the injuries greatly affected the team's chemistry.
"Teamwork was an issue on performance, or better said, the lack of teamwork," said freshman guard Jasmin Burger, who sat out two and a half weeks of play because of a concussion she suffered prior to the start of the season. "On the court, instead of playing as a team, everybody was playing for themselves."
"We certainly have much talent, but we had many injuries as well, especially at the beginning of the season," Summons said.
But despite the letdown, Summons is optimistic about next year, with five freshman returning next season.
"However, we are very excited [about] what the new year will bring," Summons said, "with the returning freshman who have received numerous interesting offers from NCAA universities across the United States."
"Even though I won't be here for next season, coach told the team that they would start working for the next season from now, especially on physical conditioning to avoid injuries," said McNeil.
More Sports Articles
---