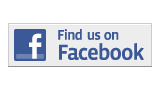 ---
Sports
Two MDC Volleyball Players Moving On To 4-Year Universities
By Jaime Gutierrez
Jaime.Gutierrez004@mymdc.net
Two prominent Miami Dade volleyball players will be moving on to bigger and better things.
Ce'celia Spencer, a 6-foo-1 middle blocker out of Richmond, Va., will head to Florida International University to continue her collegiate volleyball career.
"I'm looking forward to competing and having a competitive season with my new FIU team, it's going to really enjoy it," said Spencer, who will be seeking a bachelor's degree in mass communications.
Yukie Futami, a 5-foot-6 defensive specialist from Tokyo, Japan, will attend the University of Alabama to finish her collegiate volleyball career and work her way toward a bachelor's degree.
"I'm excited to play for a school of that magnitude and hopefully win a national championship," Fuami said. She finished 20th nationally in the National Junior Community College Athletic Association in digs per set (4.882).
She said she will play the same position she held at Miami Dade College.
More Sports Articles
---