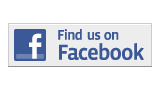 ---
Arts and Entertainment
Singing Student Drops Second Single
By Karina Castrillo
Karina.Castrillo003@mymdc.net
Student musician Jorge Vito Lastayo, who performs under the name Vito, has recently released his second single, "Feel It", a song he deems a message with positive vibes.
Vito was featured in Volume 2, Issue 7 of The Reporter when he had just debuted his first single, "The Wave."
"Feel It" featuring rapper J-Toven, maintains a similar cool, easy-listening style, but with pronounced intensity.
With lyrics such as "living in the moment; present in the mind" and "the power of a voice when it speaks the truth," the concept of the song is of a freeing state of consciousness.
"I'm interested in a lasting message of love," Lastayo said. "There's so much negative stuff out there. My goal is to be able to spread a positive message.
A music video is currently in the works and will be available on Youtube by the end of April.
The singles for "The Wave" and "Feel It" are currently sold on iTunes and anywhere MP3 streaming is available.
For more information visit www.vitomusic.com.
More Arts and Entertainment Articles
---