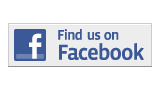 ---
Briefing
Earth Summit Looking For A Speaker
By Jonathan Muñoz
Jonathan.munoz004@mymdc.net
The Date with History contest encourages young people, aged 13 to 30, to upload a video speech about the future of the planet to appear at the United Nations Rio+20 Conference from June 20-22.
One winner will travel to Rio de Janeiro to participate in the summit. The winner plus a guest will come to Rio for the Earth Summit, fully accredited by TckTckTck, a global campaign for climate action.
The finalists,15 to 20 videos, will be used to inspire the urgent action that is needed to move the sustainability agenda forward.
The contest website is already live and entries may be posted now. The major push for entries begins in early April. The closing date for video submissions is April 30, and public voting closes on May 6.
For more information about the contest, visit:
More Briefing Articles
---