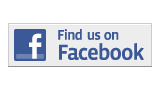 ---
Briefing
Portuguese-Speaking Student Scholarship
By Karina Castrillo
Karina.Castrillo003@mymdc.net
Miami Dade College, in partnership with the Centro Cultural Brasil, is offering a scholarship for full-time, degree-seeking students enrolled in or accepted for admission to the college.
To be eligible, students are required to have a  minimum 3.0 grade point average and must be fluent in Portuguese. Students will be interviewed to verify fluency.
Applications must be submitted through the website by May 25.
Last year, the scholarship was granted to three out of 300 students who applied. Each winner was awarded $1,666. The amount awarded depends on funding availability.
To apply, visit:
More Briefing Articles
---