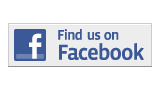 ---
Briefing
Professor Selected For National Program
By Jael Teme
jael.teme001@mymdc.net
Miami Dade College InterAmerican and Kendall Campus professor Emily Sendin has been  selected to participate in the National Hispana Leadership Institute's 2012 Executive Leadership Program.
Sendin is one of 16 selected for the project. The program focuses on preparing Latinas for positions of national influence, public policy impact, and contributing to the advancement of the Hispanic community.
The Executive Leadership Program has four one-week training sessions that take place at various locations such as San Juan Bautista, California, Harvard University, the Center for Creative Leadership and Washington, DC.
"Being part of NHLI's Executive Leadership Program 25th anniversary class is a milestone in my career," said Sendin, a literature and leadership professor. "As an educator, activist, and community leader, I look forward to engaging my students in future service-learning projects that foster ethical leadership in their local and global communities."
For more information, visit:
More Briefing Articles
---