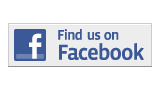 ---
Forum
Iran, Obama And Nukes
By Karina Castrillo
Karina.Castrillo003@mymdc.net
The Middle East's political instability is a regular topic of interest to the world, but perhaps greater than erupting wars and looming revolutions is an old dilemma emerging anew.
On April 13, Iran will meet with six world powers in Istanbul to discuss its alleged crafting of nuclear weapons. Late last year, the International Atomic Energy Agency (the agency that monitors nuclear programs to assure safety and prevent atomic weapon proliferation) released a report stating, "Iran has carried out activities relevant to the development of a nuclear device."
Iran's nuclear program began in the 1950s with the aid of the United States, and it has recently carried out activities under a veil of secrecy, raising concerns about whether Iran is enriching uranium to build weapons. Iran has denied the allegations, claiming its program is for peaceful purposes, such as energy and cancer treatment.
Iran is a signatory of the Non-Proliferation of Nuclear Weapons Treaty, an agreement promoting the development of nuclear technology for energy production, and preventing the proliferation of weapons. The agreement involves inspections by the IAEA, but Iran has hindered its credibility denying the IAEA access to inspect the program's facilities during recent visits.
The failure to cooperate has raised suspicion, eliciting the United Nations Council to ask Iran to suspend its enrichment of uranium. The Obama Administration has imposed sanctions on the Central Bank of Iran, causing the Iranian economy to plummet. The European Union has imposed an oil embargo, set to begin in July.
Iran retaliated by cutting off exports to Britain and France, as it threatened to close the Strait of Hormuz. Furthermore, tensions between Israel and Iran have led to the threat that Israel may be planning an assault Iran's facilities, as it did on a reactor in Syria in 2007. Iran announced it would strike pre-emptively if it feels endangered, and Obama has threatened Iran with war if it doesn't adhere to NPT policy regulations. If an agreement is not reached in Turkey, before Iran―a country that supports the Syrian government's massacre of its own citizens―acquires nuclear weapons, that considerably isolated nation could establish its sovereignty by use of the nuclear threat as other nations have in the past.
Although it's a concern to some that it could spark a regional arms race, it's Iran's open support for "terrorist" groups like Hezbollah that the West fears could lead to nuclear weapons falling into the wrong hands.
But Iran's motive is more than likely a struggle for immunity that only weapons of mass destruction can grant.
Iran isn't the first nation to defy NPT regulations. North Korea, which signed and then withdrew, has nuclear weapons, and the nation recently made an agreement with the U.S. to disable its nuclear reactors in exchange for a package of 240,000 metric tons in food aid. North Korea has not fulfilled its part of the deal.
Other nations have uranium enrichment programs, but only the U.S., China, Russia, Britain and France are endowed by the treaty to possess weapons.
It's evident this imbalance of immunity is an axiom to which other nations have begun to adjust.
More Forum Articles
---