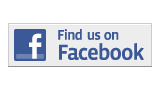 ---
Forum
Letter To The Editor
By Lissette Garcia
I was recently taken aback by my recent visit to the [North Campus] cafeteria. A salad that would cost me $4.99 at Wendys cost me almost $10 in the school lunchroom.
I know for a fact that at Wolfson the food and salad is not that expensive. Considering that we are all students at the North Campus, most of us on financial aid, this is way too expensive. I did not pay for my $10 salad and the gentleman behind me did not pay for his $8 salad. If I would've gotten the salad with the works I would have payed a lot more.
Unfortunately there is nothing else close to campus where we can eat, but with prices like this students are forced to pay cheaper prices ($5) for a philly cheese steak or cheeseburger, contributing to the obesity rate in  the United States.
I think that as a student at MDC we should have prices in the cafeteria that will enable us to eat healthy, or if paying $10 for a salad, it should at least 100% organic. If at Whole Foods a salad can quite possibly cost less and be organic, how the heck is MDC going to charge students so much for conventional, pesticide-filled lettuce and greens?
—Lissette Garcia, 26, is a Journalism/Mass Communications at the North Campus
More Forum Articles
---